Traverse
An interactive experience to promote health and wellbeing
The process started on a Friday, afternoon where we were given a short brief of what was to become our first Design Jam. After being briefed, we were tasked by creating our won teams, with only a week of knowing each other this was an interesting part as we didn't know how the team dynamics would work; which in the end, we found a good way to work together and bring this project to completion.
The brief was short and very broad - "Create an interactive experience to promote health and wellbeing" - with this in mind, we started our brainstorming talking about what we considered to be a fun way to successfully fulfil the brief. Our process took many turns and twists as we developed this prototype; and we had only 48 hours to deliver and present it. Our first approach was to create a fun game to engage people to try new things, in this case, a sport that not many practice, indoor rock climbing.
Our first concept was inspired by games like Rampage and What-a-Mole, where the user would have to tap on certain targets in order to advance. With the limited time and resources we had a low resolution prototype where the players would have to hold fake boulders made out of styrofoam stuck to a wall. This idea proved to be a fun and interesting experience for both the audience and players alike. After the Design Jam, we were asked if we wanted to further develop this project throughout the semester or if we wanted to switch teams and work on another project.
As we kept going with the project, we decided to target a more specific use to differentiate our product from what was already out there. During one of these pivots, we wanted to target the mental warmup needed to get the climbers "in the zone". This proved to be very complicated as every climber that tried our product said that this was actually taking them out of their concentration.
In the end, we went back to our original idea, a fun game that is meant to pass some time while keeping you active. On the tech side of the product, we are using a Kinect to track the user's movements as well as mapping the wall at the same time. This, in the end, allows us to use projection mapping with automatic tracking to have a seamless interaction between the climber and the wall. This setup can be improved by using more than one Kinect at a time to improve the accuracy and to track more climbers at the same time.
For this project, my specific role was in the Art direction and lead animator, which I'll further discuss during this post.
The art direction started by looking at what other interactive games were doing, more specifically in the world of sports and health. Our first iterations we approached two main possible directions, an elegant, simple design approach, or a more edgy, steampunk-inspired look.
After doing some test on an actual climbing wall, we discovered some issues with the style and colour palette.
During the prototyping stage we were able to test our setting at the SFU Climbing wall.
After the several tests we did on location, and because of the constraints, we had to drastically change our art direction to make our product more easily visible on a bright lit climbing gym.
In the end, a Ton-like style was decided to be the best direction for the project.
After the art direction was set, the targets were easy to spot when holding yourself on a bouldering wall.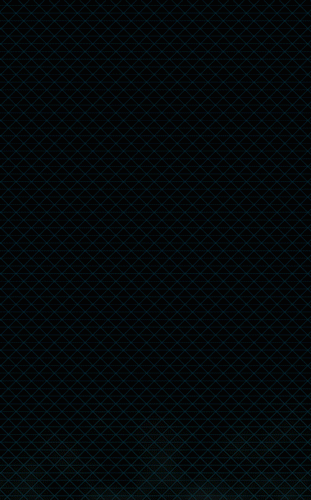 A poster created for a user test/showcase that was held at the CDM Campus.
As the project gained momentum, we also created some mock-ups as for how this app could be used for other sports as either a game or even a training tool.
In the end, the Vancouver based indoor climbing gym The Hive, allowed us to use their North Vancouver location to hold a small test in which we were able to try the app on their bouldering wall.